Stored Product Pest Control in Victoria Park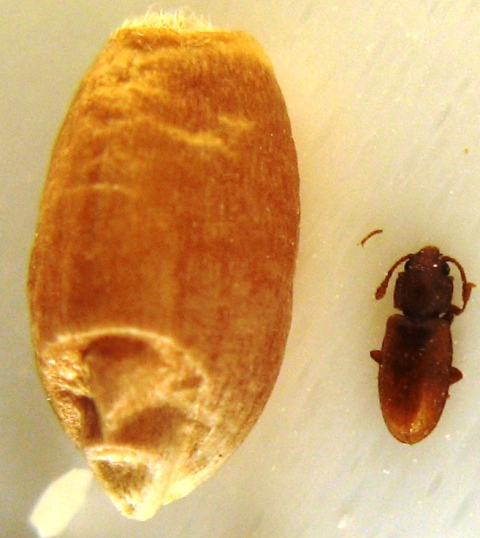 Ever start a pot of rice and find a few bugs that miraculously appear in you pot of boiled water. Do you wake up in the morning to find spiders webs in your kitchen cupboards that were not make by spiders? If the answer to any of the above questions is yes then the chances are you have some or another stored product pest problems.

Here in Victoria Park Pest Control we deal with stored product insects on a regular basis. In Port Elizabeth, stored product insects are not rare by all means, they are just mostly unspoken of.
Stored product insects are mostly picked up by contaminated food stuffs brought at supermarkets or shops with poor stock rotation practices.
To the unsuspecting host of these critters they can cause sleepless nights. These stored product pests are not necessarily due to poor hygiene but with thrive in poor hygiene areas if the need arises.

Here at Port Elizabeth Pest Control we have successful safe methods of removing any stored product pests, fast effectively and safe by only using the best in chemical technology available in South Africa.

Here are a list of some of the most common stored product pest control we deal with regularly:

- Almond moths
- Australian Spider Beetle
- Bean Weevil
- Biscuit Beetle
- Book lice
- Broad horned Flour Beetle
- Cheese Mites
- Cigarette Beetles
- Coffee Bean Weevil
- Confused Flour Beetle
- Dermestes Beetle
- Flat Grain Beetle
- Flour Mite / Grain Mite
- Fur Beetle
- Granary Weevil

The list of beetles found in stores products goes on and here in Victoria Park Pest Control we can treat them all. If your reside in Victoria Park and suspect you have a problem with any stored product pests, give Port Elizabeth Pest Control right away and have a qualifies pest control specialist at your door step in no time.